depend on us for life
caring hearts
passion for healing
Caring for the growing needs of Mankind
Shanmuga Hospital was one of the pioneering Multispecialty Hospitals in Salem, Tamil Nadu.
Since 1981, Salem Cancer Institute (SCI) was established. It was the first Cancer hospital considering about 8 districts surrounding Salem. The hospital had 50 beds and all the necessary equipments and infrastructure for best quality patient care.
With an intention to provide full-fledged Medical services, Thirumigu Vanavasi P.Shanmugam and Dr.P.S.Panneerselvam established Shanmuga Medical Research Foundation Trust (SMRFT) in 1996.
In the year 1998, Shanmuga Institute of Post Graduate Medical Sciences (SIMS) was established for contributing qualified healthcare professionals to the field of Medicine. SIMS is affiliated to Dr.M.G.R. Medical University.
Today, Shanmuga Hospital is a Multispecialty Hospital with the largest In-Patient bed strength. It is aptly located in the 'Heart of the City'. The pollution-free ambience and extensive infrastructure at Shanmuga Hospital facilitate patient comfort and convenience. Shanmuga Hospital maintains some of the most advanced Healthcare equipments that support them with their operational excellence.
Today, Shanmuga Hospital is one of the top multispeciality hospitals in Salem with the largest In-Patient bed strength.
We believe that Quality Healthcare should be accessible to the poor patients as well. Salem Cancer Institute has received laurels from the State/Central Govt Health Ministry, Central Minister, Mayor, M.P.s, M.L.A.s, etc for its service towards the poor patients. Shanmuga hospital is the leading oncology hospital in Salem.
'Vijayaratna' Dr.P.S.Panneer Selvam is the Chairman-cum-Managing Trustee of Shanmuga Medical Research Foundation Trust (SMRFT) and the Chairman of Shanmuga Hospital. He is one of the Pioneer Surgeons in Salem. He has written about 24 Medical books and his accomplishments in the field of healthcare are astounding.
He was selected as the "Best Doctor in Tamil Nadu" for the year 1993.
In 1995, he received "Best Medical Service to the Poor" award from the Young Lawyers Associations.
He also received "The Chikitsa Medal" from the Fellow of College of Surgeons – Chicago.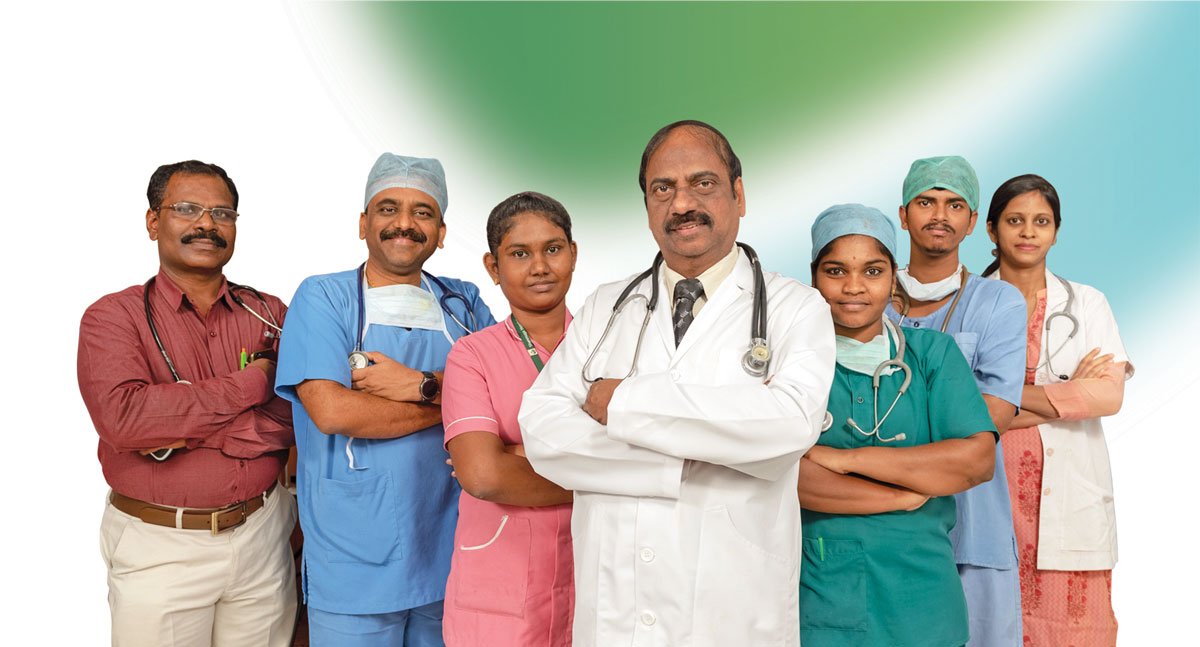 We Take Care of You
More than
1000
surgeries
in the last 40 years
More than
250
endoscopy
in last 20 years
More than
50
laparoscopy surgeries
in 20 years
More than
200
cancer surgeries
in 25 years
More than
200
radio therapy treatments
in 25 years
More than
200
chemotherapy treatments
in 25 years