trust us for life
professional attitudes tempered by
our personal touch
Caring for the growing needs of Mankind
Oncology
Shanmuga Hospital is a specialized centre for cancer treatments. Our Oncology department owns some of the state of the art equipments with latest technological advancements and team handpicked forum of the finest specialists in Cancer Care. They represent decades of experience and expertise in cutting-edge Oncology to help patients fight against cancer. Medical oncology, Surgical oncology and Radiation Oncology with diagnostic tests and treatments are performed with equipments including3D CRT, IMRT, IGRT, VMAT, SRT, SRS, X Ray, Mammogram and C-Arm. Facilities for conducting diagnostic blood tests, CT Scan, Ultrasound scan, Tissue biopsy, Immuno therapy, Gene Isolated study are all available at Shanmuga Hospital. Free screening, detection and awareness camps, counselling for cancer patients are also provided at our Hospital.
General Surgery & Gastroenterology
Surgical Equipments and facilities for conducting minor, major and emergency surgeries are present. Experienced professionals in Laparoscopic surgery, Surgical Oncology, Oral Surgery, Plastic Surgery and Critical Care Surgeries are available at Shanmuga Hospital. This specialty treats disorders of the digestive system. With advanced diagnostic and therapeutic equipments like Video Endoscopy, various diseases affecting the gastrointestinal tract are dealt at Shanmuga Hospital.
Orthopaedics & Rheumatology
A wide range of surgical and non-surgical procedures for treating the disorders of the musculoskeletal system are conducted in this specialty. Total Hip/Knee replacement surgery is performed by specialists in orthopaedic surgery. Diseases and disorders of the immune system are treated here.Medical specialists at Shanmuga Hospital deal with a wide range of rheumatic ailments like rheumatoid arthritis and other autoimmune diseases.
General Medicine & Geriatrics
At Shanmuga Hospital, we have professionals who possess clinical expertise to accurately diagnose and treat many complex diseases.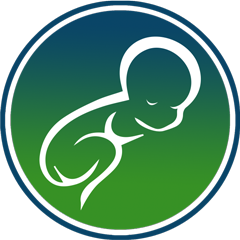 Paediatrics & Neonatology
Medical care service for infants and children is provided here. Full blown Neonatal Intensive Care Unit with three levels and full transfer system for high risk neonates is available at Shanmuga Hospital
Obstetrics and Gynaecology
This specialty deals with pregnancy and women health. Shanmuga Hospital also conducts regular medical check-up camps for women.
Neurology
Well equipped with Neuro Surgery facilities, CT scanner, Computerized EEG, ECG, etc, this specialty deals with disorders of the nervous system
Nephrology & Urology
This department is responsible for the treatment of Kidney diseases and Urinary tract problems. Haemodialysis Unit is available at all hours. A separate ICU is exclusively available for Dialysis and Peritoneal Dialysis.
Psychiatry
Psychiatry is a discipline that deals with disorders affecting mental health and wellbeing. Treatments and counselling sessions are offered by specialists and consultants at Shanmuga Hospital.
Radiology
Shanmuga Hospitalowns some of the latest diagnostic imaging and therapeutic equipments. CT, MRI, Ultrasound scans by experienced professionals can be conducted in this department
Otolaryngology (E.N.T)
Otolaryngologists are E.N.T specialists who treat issues associated with the Ear, Nose and Throat. From a minor disorder to a major disease with respect to the organs of the Head and Neck can be treated here.
Diabetology
Diabetes Mellitus is a disease affecting thousands of people across India. Best quality healthcare services for this disease are provided at Shanmuga Hospital.
Dentistry
Dental treatments and surgeries are performed at Shanmuga Hospital under this department. Our consultants also provide expert advice on dental health and oral hygiene.
Physical Medicine and Rehabilitation
People with physical impairments and disabilities are treated in this specialty. Treatments aim at improving their functional abilityand alleviating their complications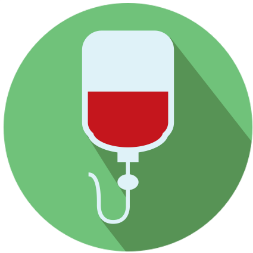 Haematology
Advanced Haematology clinic is available for diagnosing and treating blood disorders. Chemotherapy treatments are also dealt here.